Baja Parrot Head Club
A Social Club whose motto is "Party with a Purpose!"
Baja Parrot Head Club, San Felipe, Baja, Mexico, was founded in April of 2019 with about 50 Charter Members. We were having so much PHun (in case you're wondering, PH is for Parrot Head) we grew to over 100 members within the first year. When, the pandemic hit in 2020 we were restricted from socializing, which is exactly WHAT WE DO!
So, being Parrot Heads who Party with a Purpose, we got creative and found new ways to incorporate good works and charity with music and social activities. We worked togther with other local charitable organizations for the next 3 years and we all got through it together.
Are YOU a Parrot Head?
If you love good times, good music, good PHolks and good works, you are welcome to join us anytime! If you decide to join the Baja Parrot Head Club, dues are $20 annualy. Feel free to contact us for more information, or join the Baja PHC here.
PHins UP!
Melodie Honey, President & Founder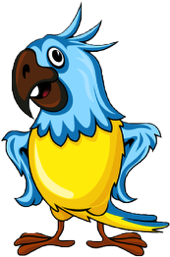 Baja Parrot Head Club
San Felipe, BC, Mexico
melodie@BajaPHC.org